MMY is committed to doing everything in our power to make sure that no student will be unable to study in our school due to finances.
We are aware that the cost of the year in Israel has become very high over the past few years, due to rising costs, cuts in Israeli government subsidies, raises in Israeli taxes and - most recently - the drop in the exchange value of the US dollar and other international currencies. In spite of these obstacles, we want to ensure that any girl who is accepted to MMY and wants to come will not be stopped because of money.
There are a number of important resources that can help subsidize study in Israel, including some that, can at times, provide significant sums of money (see below). In addition, we offer direct tuition reductions and payment modifications when necessary. We will work together with each family to develop an individual financial package.
If this matter is relevant to you, please contact us to discuss it directly.
Joint Programs and Affiliations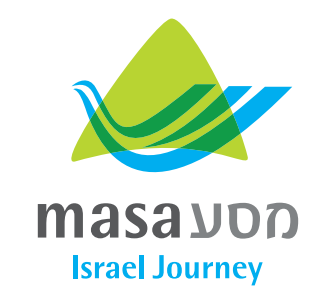 MMY is also affiliated with MASA, a program sponsored by the Government of Israel and the Jewish Agency, which provides funding for long-term Israel programs.
The NIS 10,000 registration deposit is non-refundable under any circumstances. Additionally, the tuition payments include a NIS 2500 health insurance premium which is non-refundable once the school year actually begins (this is because the insurance company does not refund the money, and the policy remains valid in Israel even if the student withdraws from MMY).
The remainder of tuition payments is refundable on a prorated basis per semester, according to the following schedule:
Students who withdraw before arrival are entitled to a 100% refund.
Students who withdraw during the first week of the semester receive a 75% of tuition refund.
Students who withdraw during the second week of the semester receive a 50% of tuition refund.
Students who withdraw during the third week of the semester receive a 25% refund.
No refund is given to a student who withdraws after the third week.
The second semester prorating, according to the same percentages per week, will begin the first week after the Sukkot vacation (Pesach vacation for the Southern Hemisphere year). Please note that the additional payment for Dinner Plan is not refundable.